"OK, I GET THE FUCKING CLUE!"
Joshua to Owen Nelson in live streams
Information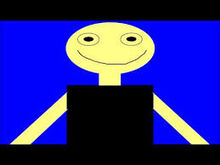 Joshua Burgess (born October 1st, 2000 [age 20]) known as DC Comics Fan 2004, is an American SpringCaster
Lip Sync Covers
Joshua was Taio Cruz in Break Your Heart
Joshua was Taio Cruz in Hangover
Joshua was Timbaland in Move Your Body
Joshua was Lunchmoney Lewis in Greenlight
Joshua was Taio Cruz in There She Goes
Joshua was Kevin Rudolf in Shooting Star
Joshua was Kevin Rudolf in Let It Rock
Joshua was Vein in Took My Love
Joshua was Taio Cruz in Dynamite (Remix)
Joshua was Lunchmoney Lewis in What Happened To Love
Joshua was Clinton Sparks in Smash The Club
Joshua was Limp Bizkit in Sunshine
Joshua was Kevin Rudolf in I Made It
Joshua was Chester Bennington in Good Goodbye
Joshua was Chester Bennington in We Made It
Joshua was Robin Thicke in Secret Garden
YouTube
Joshua is known for making a lot of videos and a lot of channels, including DC Comics Fan 2004, LOGODUDE Productions, The Livestream Channel, etc. He originally started in 2014.
SpringCast
Joshua started working at SpringCast in 2017, where and when he met Owen Nelson and his boss, Chad Sanchez. He met Daniel Smith in 2018, as well as others,
Good Achievements
Joshua gave a Black Card to SpringCast's most hated person, Senor Kennedy, on behalf of Chad Sanchez, and Stannley Stevenson, on behalf of Owen Nelson. He also moved to VK, and announced on YouTube that he is taking a break from YouTube until 2019, and made a promise to users never to do anything wrong again, like stealing stuff from people like he did back in February 2018, including the Sky crew, Rusev Bulgarian Brute, and Bluesfan Inc. He then came back on YouTube on June 1st, 2019, but decided to retire due to YouTube, Facebook, and other social media sites conducting fewer human reviews to protect the health of their extended workforce, and as a result for YouTube, deleting people's YouTube videos that don't violate their community guidelines.
Bad Achievements
Joshua was starting to get worried, because the Sky crew was raiding Joshua and hated on him because he stole logo bloopers and other crao from them. He even got terminated 3 times off of YouTube by JoshTWC10 (A K A Joshua Wilson) in July 2018, and made revived channels after he got his other YouTube account back up. He was acting immature to Andrew Hull, and caused too much drama.