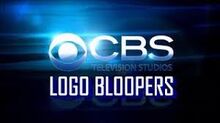 "Funding for this program was brought to you by..."
Stephen's funding credits
Information
Stephen Flynn (born October 14th, 1999 [age 20]) known as SpringCastCinemation, is a Canadian SpringCaster
YouTube
Stephen Flynn started YouTube on April 22nd, 2016, and a few months later, that's when he met Owen Nelson, and at that time, they started becoming friends, and on Owen's Birthday, he started his first Logo Bloopers. In September 2017, Stephen stole logos from other users which caused people to call him a 'Ripoff', since then, Owen went against them since he had Stephen's back. In Late 2017, A user named TheKoopaBros (TKB) wrongfully accused Stephen of stealing a Logo blooper series, so Owen, Chad, and Andrew Hull had Stephen's back together no matter what. On February 2018, another user named Senor Kennedy requested Stephen to do a very inappropriate movie, which caused Owen and Chad to get arrested, which caused SpringCast to lose over Thousands of Dollars since the movie was Child Pornography.
Logo Bloopers by him
Stephen does a lot of Logo Bloopers series, from October 22nd, 2016 to the present day
CBS Television Studios Logo Bloopers
1976 WCET Logo Bloopers
GameCube Intro Bloopers
TV Tokyo Logo Bloopers
WVEC Logo Bloopers
WETA Logo Bloopers
2K Logo Bloopers
Entertainment One Logo Bloopers
CBC Logo Bloopers
TruCallingCBS202 Intro Bloopers
BBC Video Logo Bloopers
KSPS Logo Bloopers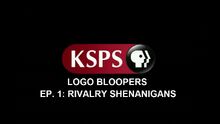 YouTube name changes
Stephen's channel has been through several changes
GameSpin Enterprises (April 2016-October 2016)
Red Arc Productions (October 2016-January 2017)
Red Line Productions (January 2017-March 2017)
Green Line Productions (March 17, 2017-March 19, 2017)
Blue Line Productions (March 19, 2017-April 2017)
Cinemation Productions INC. (April 2017-July 2017)
MGN-Cinemation Entertainment Group (July 2017-September 2017)
WTRUCinemation (September 2017-March 2018)
SpringCastCinemation (March 2018-Present)
Community content is available under
CC-BY-SA
unless otherwise noted.